Jenni Madison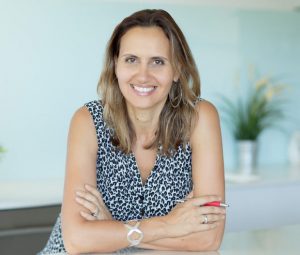 When Jenni's German Shepherd Mocha died at age 13, her broken heart was the catalyst that opened her up to the reality of animal communication. As Jenni began hearing prolific messages of wisdom and healing from what she knew to be her angel dog, she came to realize that inter-species communication is happening all over the world, all of the time.
Jenni completely changed her direction and decided to dedicate her life to learning and listening to the subtle, yet powerful messages of nature and animals. She has since trained with various Internationally acclaimed animal communicators, both one on one and in group practice. She travelled to South Africa for the Star Lion Journey, an intensive communication training supporting the White Lion Protection Trust. Jenni has completed her advanced studies and practitioners certificate with Animal Talk Africa.
Jenni's work with animals and nature is based on the practice of traditional Shamanism.
Jenni is also the founder of Coconut Magic. A fair-trade company, that promotes ethical and sustainable business practice within the organic and health food industry. Jenni is a published author and keynote speaker. Her book, The Healthy Coconut inspires natural health and healing with coconut oil and plant-based nutrition. Jenni is based in Kingscliff NSW Australia where she lives with her husband and fur-babies.
Book an animal communication session with Jenni

Cultivating harmony through inter-species communication