What is a Sentient Being?
By: Jenni Madison
Sentient comes from the Latin sentient-, "feeling," and it describes things that are alive. A sentient being can feel, perceive and sense things. They have an awareness of surroundings, sensations, thoughts and an ability to show responsiveness. Having senses makes something sentient, or able to smell, communicate, touch, see, or hear. All sentient beings have an awareness of themselves they can feel happiness, sadness, pain and fear.
Whether or not plants and living things other than animals and human-animals are sentient depends on whom you ask.
In Buddhism Sentient beings is a technical term which broadly denotes beings with consciousness, sentience, or in some contexts life itself. Sentient beings are composed of the five aggregates: matter, sensation, perception, mental formations and consciousness. Some traditions define plants as sentient, however Buddhists traditionally do not. Shamanic tradition holds quite a different viewpoint.
Animals and Plants as Teachers and Healers
Shamanism is embedded in a framework of cosmological beliefs and practices. All life is essentially spirit and spiritual beings are a part of Mother Earth herself, made equal, connected and with a purpose for being. Human and non-human animals are sentient beings that have to be respected.
Every Animal is revered for its wisdom, guidance and purpose as an integral part of Nature, regardless of its shape, colour or brain size. Earthworms are essential to maintain the vital nutrients in the soil that creates the food that we eat. Elephants leave dung that is full of seeds from the plants they eat. When the dung is deposited the seeds are sown and grow into new grasses, bushes and trees, boosting the health of our eco-system. Elephants also hold on land what the whales hold in the sea. They are working together with the whales as keepers of ancient wisdom. As the elephants walk the gridlines and ley-lines rumbling their songs, so the whales weave the earth energy lines together under the sea with their calling and their songs. The stability of the earth's grid depends on these two species being allowed to do their very important work.
Vultures clean up the mess of Natures predator foods to prevent the spreading of bacteria and potential disease. The sacred relationship itself, between predator and prey is an act of spiritual integrity, performed with respect and gratitude to obtain food for survival and to maintain Natures balance.
The tradition of Power Animals and animal totems as spirit guides suggests that every animal has a message of wisdom that will empower humans to connect with their own truth and spiritual purpose. If Eagle is your spirit totem, he may be teaching you how to expand your wings to reach new heights. Lion brings a message of courage and authentic power.
At home our dogs are teaching us about loyalty and unconditional love, while our cats offer psychic protection and teach us about independence and self-love!
In Shamanic tradition respect for all spiritual beings that inhabit the earth moves well beyond animal forms. Shamans believe that plants are also sentient and that they can speak to us—they call to us, if we listen. By listening to plants Shamans have intuited the kinds of plant medicine that can heal on mind, body and spirit levels.
Animal and plant spirit shamanism brings us back to our ancient roots of being aware of the unity of all of life and of treating animals and plants as sentient beings with love and respect.
For those of us who strive to regain our ancient and instinctual relationship to our plant and animal allies, these shamanic teachings can help bring us back to our sacred relationship to the Earth who so graciously provides her medicine and wisdom.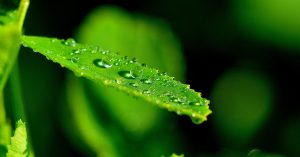 Inter-Species Communication, The Language of Nature
Communication with other species encourages deeper and more harmonious relationships with Nature. Sensing the messages being relayed by a 'non-talking' being involves listening with an open mind and an open heart. This is the way of the Shaman, and the way of living with respect and in harmony with all of Earths beings. Inter-species communication is also known as Telepathy and is the universal language of Nature.
By seeing Earth herself, and all of Nature as sentient, we open our selves up to the communication that exists between all life and all species.
Feeling becomes equally if not more important as thinking. Action is motivated by preservation not destruction. Care overrides cruelty. As fellow sentient beings we don't take from Nature, depleting and destroying her, but rather we become one with her.  Without limiting ourselves to just human sentience we begin to see the Earth for who she really is, our Mother with an enormous heart that beats from deep inside her core, and with every beat pumping each of the elements, air, fire, earth, and water collectively representing the natural flow and connection of life.
Treating Mother Earth as a Sentient Being
Modern civilization revers knowledge over wisdom, power over love, and profit over compassion and care.
Domination and control has become the theme of global leadership, creating a fear-based existence that survives only in the illusion of separation. As a result we have lost touch with what is sacred and even with what is real. It is sad to see what is going on in this world today.
By embracing more of our ancestral wisdom, and recognizing Nature and her children as our sentient allies a beautiful connection is realized. From here, we humans can begin to embrace a sustainable and respectful relationship with her, one of receiving AND giving, with a vision to restore balance, harmony and kinship with all life.
Resources:
Pachamama Alliance: www.pachamama.org
The Handbook of Contemporary Animism By Graham Harvey
Save the Elephants: savetheelephants.org